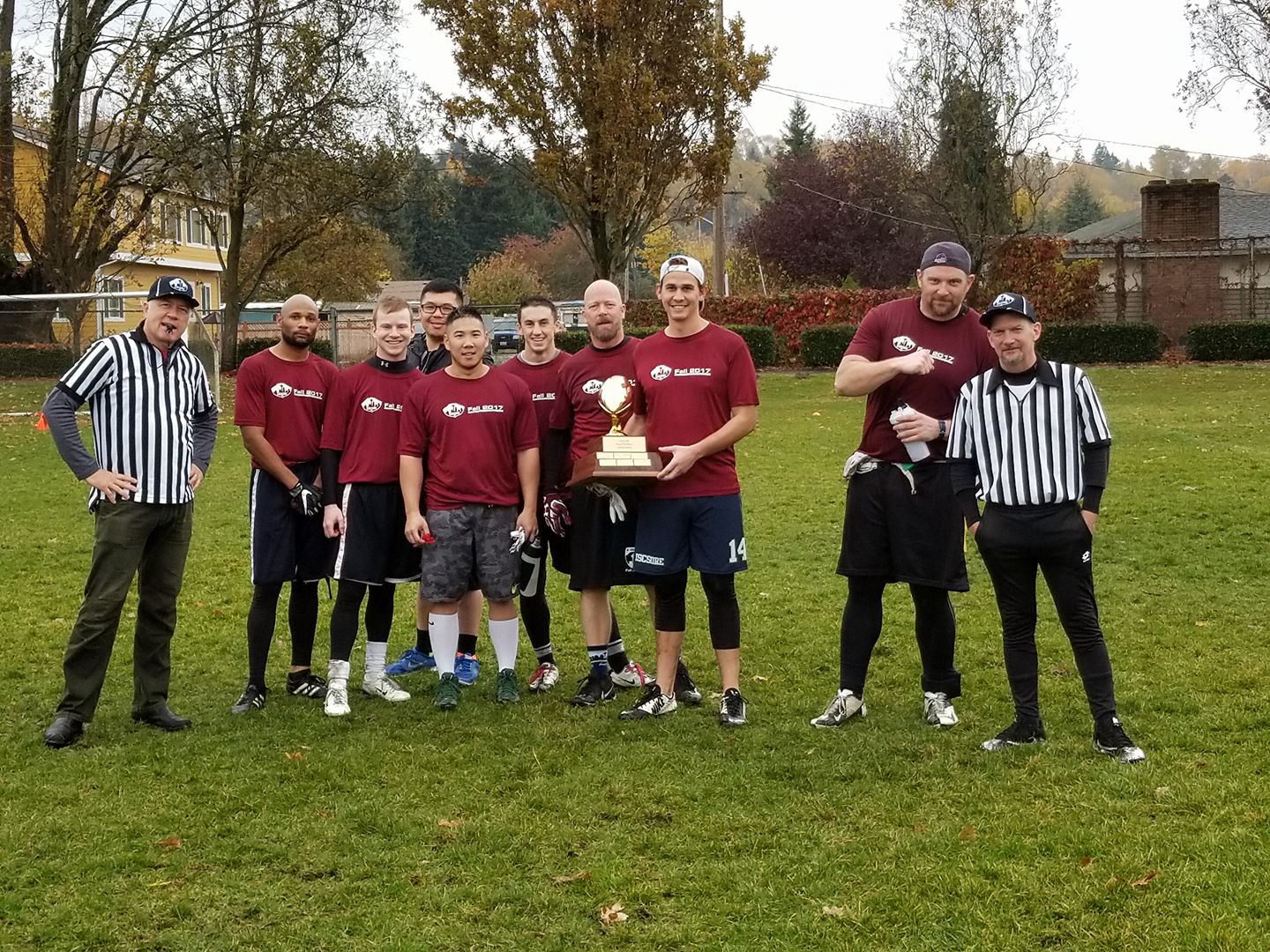 Our Members Enjoy:
Exciting Inclusive Football Season
Team Jerseys
Equipment & Facilities Provided
Post-Practice and Game Events
Welcoming Environment for Players of All Levels
A Community for LGBT and Ally Athletes.
Opportunities to Compete in other local Leagues and National Tournaments
CLICK HERE and JOIN  Cascade Email List
CONGRATULATIONS TO THE CARDINAL RED
- Fall 2017 Champions -
---
Welcome to the home of the
Cascade Flag Football Association
The Cascade Flag Football Association is Seattle's official home for co-ed American Flag Football welcoming LGBT and straight ally athletes of all skill levels, age groups, genders, and backgrounds. We like to call it "Football for Everyone"!
We just wrapped up an exciting Fall season of play and will be going into our off season.  But we'll be organizing monthly Play Days where you can come and learn a bit more about Cascade Flag Football and scrimmage with our players.  Like our Facebook Page and sign-up on our email list to stay in the know!
Join the Seattle Boom

Want to up your game and play more competitively?  The league's travel tournament team, the Seattle Boom, recruits throughout the year for tournament play in cities across the United States. We are next looking at traveling to the Sin City Bowl in Las Vegas in January 2017.

If you are interested in joining our diverse group of players, please click to Get Updates in the menu above  We look forward seeing you on the field!