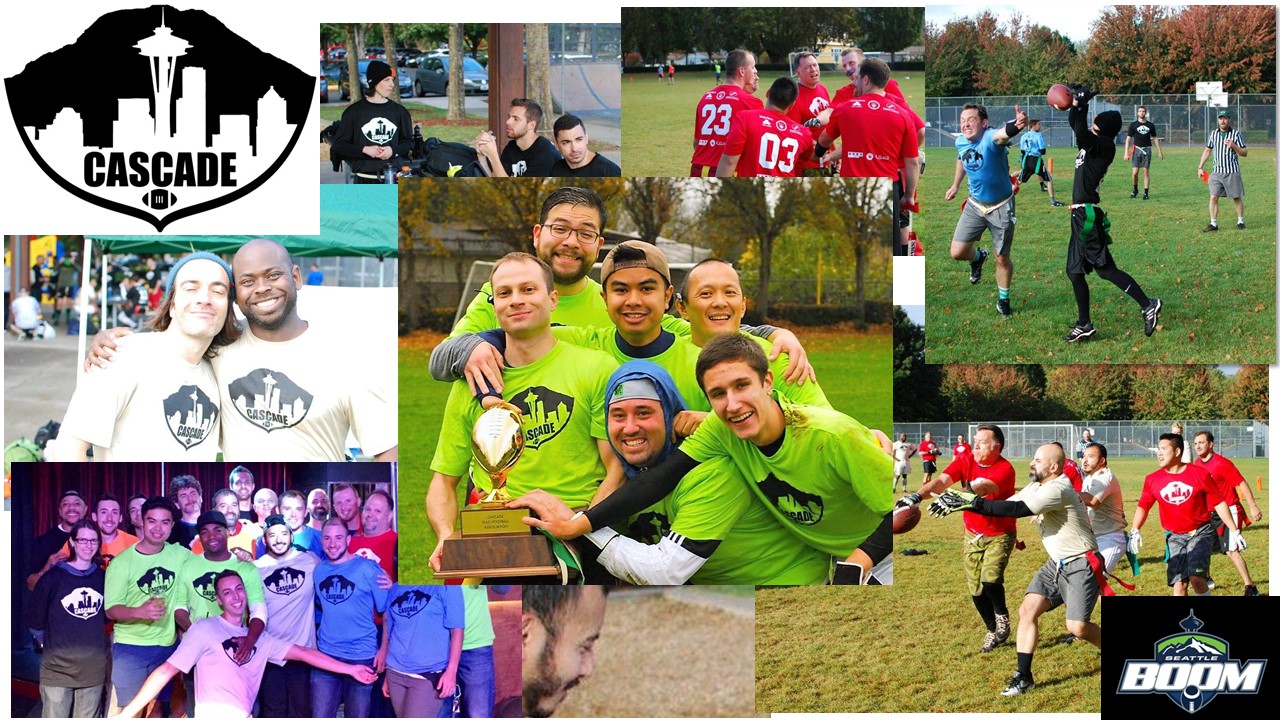 Our Members Enjoy:
Exciting Inclusive Football Season
Team Jerseys
Equipment & Facilities Provided
Post-Practice and Game Events
Welcoming Environment for Players of All Levels
A Community for LGBT and Ally Athletes.
Opportunities to Compete in Travel Tournaments
CLICK HERE and JOIN  Cascade Email List
Welcome to the home of the
Cascade Flag Football Association!
Congratulations to the Blurred Limes, Fall 2016 State Farm, Tom Lusich Championship Winners!
The CFFA is Seattle's official home for co-ed 4x4 and 7x7 American Flag Football welcoming LGBT and straight ally athletes of all skill levels, age groups, genders, and backgrounds.
It's still not too late! While open registration is closed players who register will be placed on a wait list and will be placed on team as space opens up.  Season fees will not be applied until players are assigned to a team.
The league's travel tournament team, the Seattle Boom, recruits throughout the year for tournament play in cities across the United States.  In  2017 we are planning to represent in the Pride Bowl in Chicago in June and the Gay Bowl in Boston in October.

If you are interested in joining our diverse group of players, please contact us for more information.  We look forward seeing you on the field!